New Audio System From Crestron
Fairfield County, CT-  Creston has recently announced a new audio distribution system and new speakers. DM-NAX, which is a new Audio-over-IP Amplifier Distribution System, will work seamlessly with their new Residential Speakers. The new Residential Speakers are exclusively designed and manufactured for Crestron by Origin Acoustics. These new products working together will bring unmatched flexibility, scalability, performance, and integration capabilities. 
Crestron Audio-Over-IP Amplifier
DM NAX is a highly scalable audio-over-IP distribution system. At the launch of the product,  Alexa, Airplay 2 (apple music and more), Pandora, Sirius XM, Spotify, and iHeart Radio are all available for integrated streaming with the DM NAX. There are 8 amplified stereo zone outputs which allow for complete music control in each room. When paired with DM-NVX (video version), you can send TV audio from your living room TV to the speakers in the kitchen if you want to listen to the football game while you cook.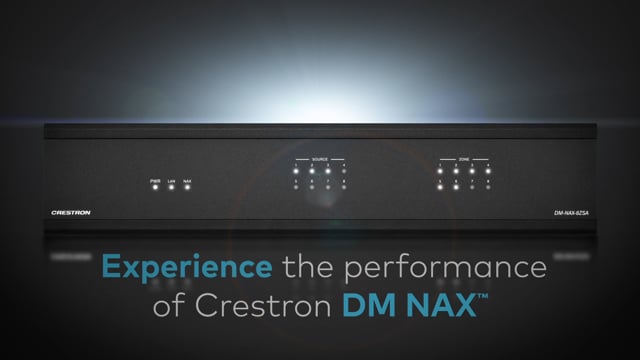 Crestron Residential Speakers
Crestron Residential Speakers are made with premium components to support the incredibly high output and resolution capacity of the DM NAX. Available in two lines, Reference Speakers are their base level and Ultimate Speakers are their advanced level speakers. The speakers are available in 6″ and 8″ in-ceiling speakers, in-wall speakers, and landscape speakers.
Utilizing Origin Acoustics brilliant design you can install the "mounting bracket" in the areas that you know you want speakers and go back later to decide which size speaker you want. The 6″ and 8″ speakers fit into the same "mounting bracket".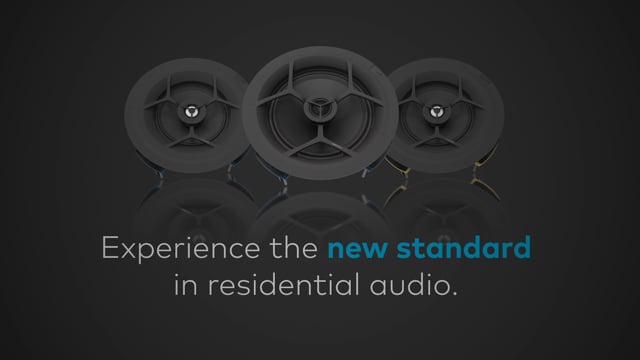 While all the features are awesome, at the end of the day if the quality of your audio is not what you want then it doesn't matter. That is what Crestron is so proud of with the DM NAX, the quality is unparalleled. DM NAX provides a class-leading power output of 150w/channel and the Residential Speakers were designed specifically to handle that power. DSP (digital signal processor) is built-in to optimize output with Crestron Residential Speakers providing a complete, integrated audio solution.